Supply and Demand: The Basic Principle of Economics and the Stock Market
The laws of supply and demand are well known and they lie at the core of the study of economics. In its most basic form, the laws state that as prices increase, the quantity that sellers are willing to supply increases and the demand from buyers decreases. As prices fall, supply decreases and demand increases. This idea is illustrated in Figure 1. When supply equals demand, we get an equilibrium point where a transaction occurs.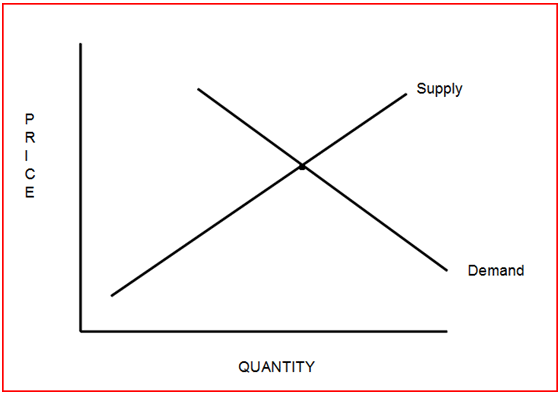 Figure 1: Supply and demand are related to price. Sellers are willing to sell more at higher prices, but buyers are only willing to increase their consumption as prices decrease.
These laws apply to everything that is bought and sold, such as gasoline, newspapers, houses, or stocks. In the stock market, we see the laws in action in real time. Each transaction shows a point where we have found a price where someone is willing to sell and someone else is willing to buy. The equilibrium point changes constantly as the amount available for sale changes and buyer demand increases or decreases in relation to the perception of value. Figure 2 shows a stock chart with a single equilibrium point highlighted.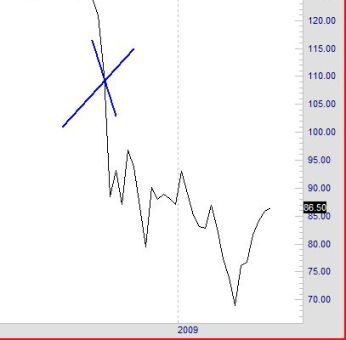 Figure 2: Each day results in a new equilibrium price, but each point on the line shows a price where supply exactly equals demand. An "X" shows how closely stocks follow the pattern seen in Figure 1.
Since all prices are determined by the laws of supply and demand, the stock market can be thought if nothing more than an economics laboratory.
What Causes Changes in Supply and Demand?
The Impact of Economics on Stocks
Economic Indicators to Watch
Conclusion