Every year, thousands of Americans file for bankruptcy protection. During the 12-month period (ending Mar. 31, 2020), US Bankruptcy Courts received more than 700,000 bankruptcy filings.
Although filing may provide relief in times of personal and financial distress, the truth about bankruptcy is that it's not the miracle solution for all your debt problems. There are some consequences of declaring bankruptcy you need to seriously think over before stopping all of your debt payments.
What are some potential negative outcomes of filing for bankruptcy? Here are seven repercussions of bankruptcy everyone needs to consider before making a decision.
What Is Bankruptcy?
By definition, bankruptcy is the process debtors can use to file for protection and relief with the US Bankruptcy Courts. The goal is to get a "fresh start" through debt discharge. When individuals file for bankruptcy, they are asking for help as a last resort because their debts are greater than they can afford. Consumers often have two options for bankruptcy: Chapter 7 and Chapter 13 bankruptcy.
Chapter 7 Bankruptcy
Chapter 7 bankruptcy is often known as "liquidation bankruptcy" and "no-asset bankruptcy." It's best used by individuals who have a restricted income and cannot pay off their debts.
One of the consequences of Chapter 7 bankruptcy is that debtors are forced to sell their property to satisfy their debt. However, some property (like cars or furniture) can be exempted from the liquidation process.
Chapter 13 Bankruptcy
Chapter 13 bankruptcy (commonly known as the "wage earner's plan") allows the debtor to keep personal property while making payments to settle debt. With a Chapter 13 bankruptcy, filers can keep their homes and potentially prevent the foreclosure process.
The biggest effect of Chapter 13 bankruptcy is that debtors must make all of their court-ordered payments over a period of three to five years. Once they have made all the payments, the debt is considered discharged.
| | Chapter 7 Bankruptcy | Chapter 13 Bankruptcy |
| --- | --- | --- |
| Cost | $335 plus attorney's fees | $310 plus attorney's fees |
| Liquidation of Property? | Yes | No |
| Payments Towards Debt Settlement? | No | Yes |
| Time for Debts to be Discharged? | 3-5 months | 3-5 years |
Source:
https://www.uscourts.gov/services-forms/bankruptcy/bankruptcy-basics/chapter-7-bankruptcy-basics
https://www.uscourts.gov/services-forms/bankruptcy/bankruptcy-basics/chapter-13-bankruptcy-basics
Although it seems like a straightforward process, there are many bankruptcy effects to consider. The negative effects of bankruptcy include future difficulties securing credit to buy a house or even problems getting a new job.
#1 Bankruptcy Leaves a Lasting Mark on Your Credit Score
One of the immediate negative effects of bankruptcy is the immediate hit on your credit. According to Fair Issac Corporation – the company that maintains the FICO credit score model – filing bankruptcy can cause your credit score to immediately drop by 100 points or more. Over time, you can slowly recover your credit score, but it will take years to overcome this consequence of declaring bankruptcy.
Moreover, bankruptcy doesn't go away overnight. The truth about bankruptcy is that it can stay on your credit report for up to 10 years after you filed, which could continue to affect your credit score.
#2 Bankruptcy Is Public Record
Not only does bankruptcy affect your credit report, but it can also affect your personal life. Unless they are sealed by a judge, bankruptcy records are a matter of public record and can be looked up online. Anyone with an internet connection can review the filings of your bankruptcy case, including the amount of debt discharged by a court.
One of the key repercussions of bankruptcy may come up when you are looking for a job. In most states, employers can request your credit report to learn more about your personal habits. If you apply for a federal government job that requires a security clearance, your credit report will be viewed and considered as part of your application. While federal law prohibits companies from not hiring people solely because of bankruptcy, it may be taken into consideration.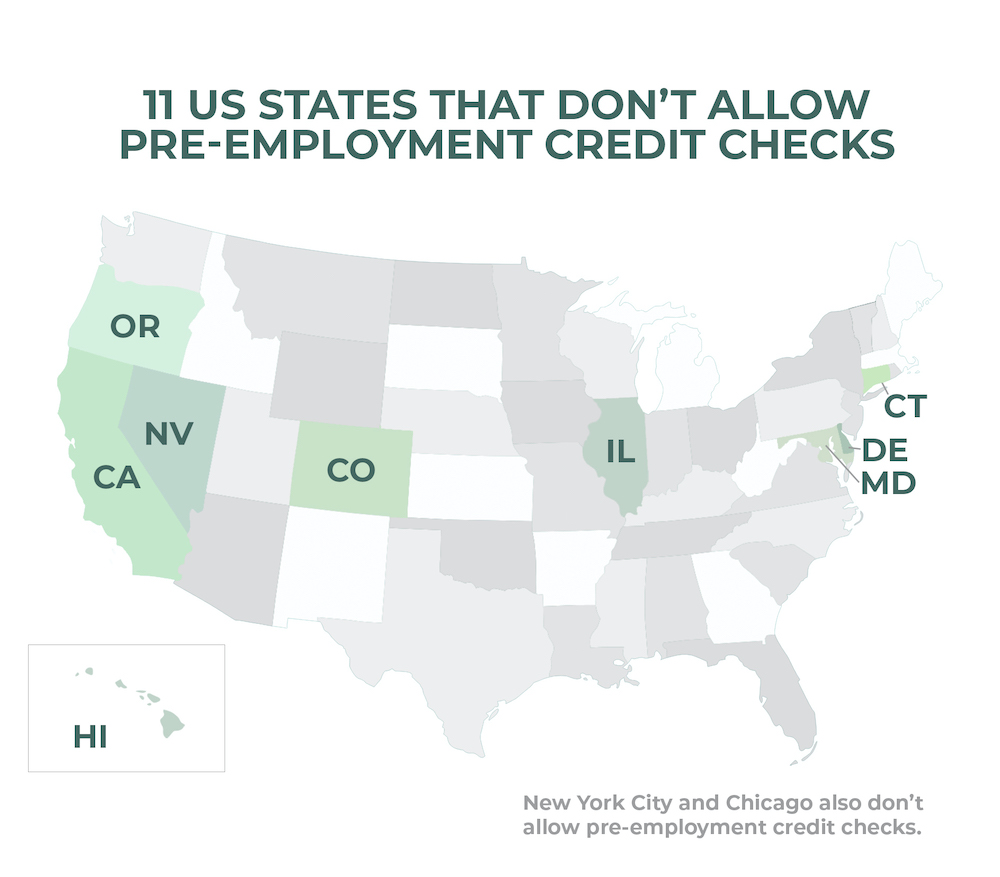 #3 Filing for Bankruptcy Doesn't Erase All Debt
Although one effect of bankruptcy is wiping away all of your revolving debt, it doesn't remove everything. Some debts cannot be absolved through filing bankruptcy.
Under section 523(a) of the US Bankruptcy Code, there are 19 categories of debt that cannot be discharged by filing for bankruptcy. They include:
Federal student loans (also known as Direct Loans)

Alimony or child support debt

Fines and penalties owed to the government

Debt from borrowing out of a retirement account.
While non-dischargeable debt is a consequence of bankruptcy, there may be some leniency based on the type of bankruptcy you file. Under Chapter 13 bankruptcy, debts due to "willful and malicious injury to property" or debts from property settlements in divorce cases may be discharged by a judge.
#4 Filing for Bankruptcy Is Expensive
The idea behind bankruptcy protection is that debtors don't have the money to pay off their loans and credit cards. But the truth about bankruptcy is that it costs over $300 to file your case with the US courts.
Filing Chapter 13 bankruptcy costs $310, while filing Chapter 7 bankruptcy costs $335. For those who are filing on their own, the fee must be paid in cash, money order, or certified funds. The clerk of courts will not accept checks or credit cards from debtors. However, if you can demonstrate need, you may be able to have those waived by the court.
If you decide to get assistance from an attorney, the fees will be even more. According to Experian, attorney's fees can cost upwards of $4,000 – and that can't be discharged in bankruptcy.
#5 Obtaining a Mortgage After Bankruptcy Is Challenging
One of the biggest consequences of bankruptcy is difficulty purchasing or refinancing a home after declaring bankruptcy. Although it's possible, the rules for getting a mortgage are much stricter.
According to Federal Housing Administration (FHA) guidelines, people who filed Chapter 7 bankruptcy can apply for an FHA mortgage 12 months after the filing date only if they can prove their filing was caused by circumstances out of their control while showing good credit decisions since. Otherwise, hopeful homebuyers must wait two years after their Chapter 7 bankruptcy to apply for an FHA loan.
Those who filed Chapter 13 bankruptcy have even bigger hurdles as a negative effect of bankruptcy. Individuals or couples can apply for an FHA loan only after 12 months of their pay-out period have elapsed and they've made payments. From there, the applicants must prove to their bank that they've made strides to ensure they won't be forced to file bankruptcy again.
#6 Bankruptcy Makes Good Credit Card Offers Hard to Come By
When you think of the best credit card offers, you're probably envisioning earning thousands of points or miles to use towards travel or cash back. But one of the consequences of bankruptcy is that many of these offers are out of reach.
The top credit card offers require a good credit score and credit history. This means you need a credit score above 700 with low balances on credit cards. Bankruptcy is a negative mark that causes your credit score to drop by 100 points or more. Thus, it may be years before you can qualify for the biggest credit card bonuses again.
#7 Missing Bankruptcy Payments Can Mean Losing Your Assets
If you file under Chapter 13, the biggest consequence will come if you decide to stop paying the court-ordered payments. Under the law, if you stop making payments under your agreement, the judge may overturn your Chapter 13 agreement and turn it into a Chapter 7 liquidation bankruptcy.
As a result, those who stop making payments may lose their exempted property, including their homes, cars, and any other secured property. The judge can also overturn a Chapter 13 bankruptcy settlement if the debtor fails to pay alimony, child support, or file taxes while their case is active.
The Truth About Bankruptcy
The truth about bankruptcy is that it's the 'last resort' for consumers. Although individuals can find relief from their debts by filing for Chapter 7 or Chapter 13, there are a lot of consequences of bankruptcy that come with it.
While thousands of Americans are able to get a "second chance" on their personal finances, this isn't a decision that should be taken lightly. The negative effects of bankruptcy can prevent you from getting credit cards with good terms or being able to buy a house further down the line.
Before you decide to file for bankruptcy, be sure you've weighed all the pros and cons and speak to an attorney before making a decision. Alternatives to bankruptcy may exist, including credit counseling or working directly with mortgage banks (to adjust debt and make payments more affordable).