Your money is too precious to blindly follow financial advice that's written by just anyone. That's why we've assembled a team of seasoned financial professionals to ensure that everything you read here is accurate, well-researched and valuable to your financial future.
And so you can be sure our content meets the highest standards of integrity, we've gone a step further. As of 2019, we became the first personal finance site in America to have all new and updated content verified by a certified financial expert before it gets published.
What is a certified financial expert?
A certified financial expert is a professional that has mastered a specialized area of finance. Just as an M.D. is a trusted source in medicine, a CPA, CFA, and CFP are the most-respected sources in the areas of accounting, investment management and financial planning, respectively.
While many other financial voices on the internet will try and lay claim to having expertise with money, only certified financial experts -- CPAs, CFAs, and CFPs -- are widely considered to be at the top of their fields.
We harness the knowledge of these certified experts to ensure that everything you read on InvestingAnswers is 100% accurate and trustworthy. That's why more than 5 million people in 195 countries across the globe turn to InvestingAnswers each year, and it's also why so many highly respected media outlets have chosen to republish our work.




You may have seen the CPA, CFP, CFA and other three-letter financial designations before, but you may not know what kind of trials these certified financial professionals had to endure to achieve some the most coveted titles in finance.

Because it's so rarely achieved, the Chartered Financial Analyst (CFA) designation is considered to be the most respected among investment management professionals around the world.
For starters, the CFA Institute (which created the CFA designation) requires candidates to have an average of four years of full-time, professional investment experience to be eligible to become a charterholder.
On top of the experience requirement and having to adhere to the institute's Code of Ethics and Standards of Professional Conduct, candidates must take the infamous three-part CFA exam. This grueling exam requires an average of 300-plus hours of study and is so difficult that of the 3 million-plus candidates that have ever taken the test since 1963, only around 150,000 (or 5%) have passed and achieved the CFA credential according to the CFA Institute.

It's estimated that out of the 300,000-plus financial advisors working in the US, only 20% carry the coveted Certified Financial Planner (CFP) title that's awarded exclusively through the CFP Board.
Besides a Bachelor's degree, candidates must take an additional 12-18 months of higher education classes as part of a CFP Board-registered education program to sit for the CFP exam. The CFP Board recommends candidates take a minimum of 250 hours to study for the challenging CFP exam, which spans more than 100 topics related to financial planning.
Not just by the book, a CFP candidate must work full-time as a professional financial planner for at least three years, or two years in an apprenticeship role. And because the CFP demands higher integrity standards than what the industry expects, every candidate must adhere to the CFP Board's standards of professional conduct and pass a rigorous background check.

A professional with the Certified Public Accountant (CPA) moniker by their name isn't regarded as a master in accounting for nothing.
Beyond the typical 120 college semester hours required for a Bachelor's degree, CPA candidates must take up to 30 additional semester hours of high-level accounting and ethics courses to even sit for the CPA exam.
The four-section CPA exam, which takes an intensive 14 hours to complete, covers auditing and attestation, financial accounting and reporting, regulation, and business environment and concepts, which guarantees the candidates who pass are in command of all areas of accounting.
And to ensure a CPA candidate is ready for prime time, they must work under full-time, direct supervision of a licensed CPA for up to 2 years to finally earn their own CPA credential.
Meet the Experts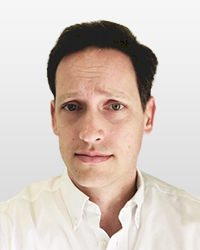 Paul Tracy
Founder
Paul has been a respected figure in the financial markets for more than two decades. Prior to starting InvestingAnswers, Paul founded and managed of one of the most influential investment research firms in America, with more than 2 million monthly readers. While there, Paul authored and edited thousands of financial research briefs, was published on Nasdaq.com, Yahoo Finance, and dozens of other prominent media outlets, and appeared as a guest expert at prominent radio shows and investment conferences.
Paul has also spent time conducting economic research funded by the National Bureau of Economic Research. His latest project, InvestingAnswers.com, reaches more than 1 million followers in 195 countries across the globe every month.
Paul graduated with honors with a concentration in Finance from the McIntire School of Commerce at The University of Virginia. He lives and works in Austin, Texas with his wife, Lily, and his five children.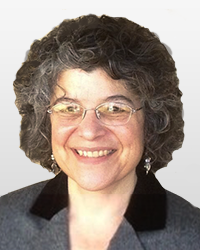 Rachel Siegel, CFA
Editor-in-Chief
Rachel S. Siegel, CFA specializes in editing texts requiring expertise in finance and economics, including corporate reporting, books, and academic articles. She has worked with leading firms in the financial space, including Kiplinger's, Betterment, Aperio, and Finepoint Capital, among others. Rachel has also edited numerous financial books, including Trader Construction Kit, by Joel Rubano and R&D Productivity by Gerald Dundon. She has also edited hundreds of academic works, from journal articles to complete theses.
Building on her own academic and teaching career, Siegel has worked in exam development for CFA Institute, and for various CFA and finance exam prep providers. In addition to her CFA designation, Siegel has a BA in English and an MBA, both from Yale University.
Here's why more than 5 million readers rely on InvestingAnswers:
---
"I've been using InvestingAnswers for years as a quick reference tool for definitions of complex financial terms. Your explanations are much more
in-depth. Many thanks!"
- Greg Patrick, Canandaigua, New York
---
"I've spent the past 10 years as a financial analyst for a major agricultural firm, and I've been using InvestingAnswers for years as a quick reference tool for definitions of complex financial terms. I remember back in finance class in college I ended up visiting your site a few times a week during my exam prep days. I tried other sites, but I always ended up back on InvestingAnswers. Your explanations are much more in-depth. Many thanks!"
- Russell Cotner
---
"I know when I'm done looking up a financial term at InvestingAnswers I'll always end up knowing exactly what the term means, why it's important, and how it's used in the real world."
- Lisa Johnston
---