What Is Profit?
For businesses, profit is the positive financial gain remaining after all costs, taxes, and expenses have been deducted from total sales. A business owner will either apportion profits or reinvest them back into their company. 
Profit is one of the most important measurements in determining the health and success of a business. 
Profit may also be referred to as the bottom line. 
Different Types of Profit 
All three main types of profit can be found on a company's income statement: 
Profit Formula
To calculate profit, use the following formula:

Example of Profit
Here is some information about Company XYZ for last year: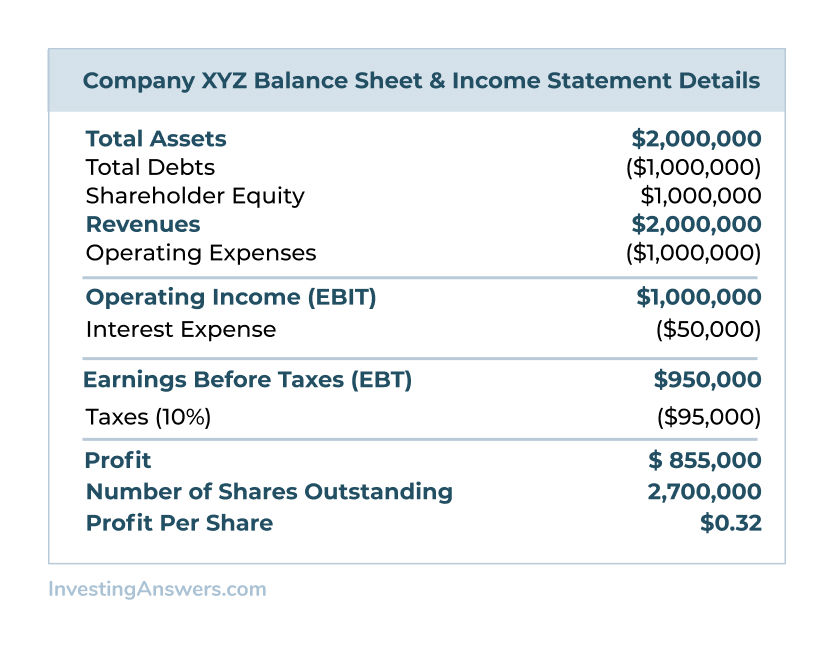 Using the profit formula and the information above, we can calculate that Company XYZ's profit was:
$2,000,000 - $1,000,000 - $50,000 - $95,000 = $855,000
Drawbacks of Calculating Profit 
Because profit varies considerably between companies of different sizes (and between industries), it is often appropriate to consider profit as a percentage of sales (profit margin) when making comparisons.
Is It Better to Have a High or Low Profit?
Changes in profit are the subject of much analysis. Generally speaking, high and/or rising profits are indicative of a successful business while low and/or declining profits could suggest a myriad of problems (e.g. expense management issues) 
 
If You Have at Least $3,000 to Invest, then Follow These 3 Steps
Create a retirement savings goal
Design an investment plan to reach it.
Get a professional money manager to continually monitor and rebalance your portfolio
Sound complicated? Don't stress. Vanguard's new robo advisor service can help you put all of this (and more!) on autopilot, all for an annual gross advisory fee of just 0.20%.
Click here to learn more about Vanguard's new Digital Advisor service.