Real estate is an asset class that continues to stand the test of time -- with good reason. Real estate is often attractive to investors since it is tangible, hedges against inflation, provides tax advantages, and allows for leverage since you can buy a property with a 20% down payment or less. Since 1940, home values have increased at an annualized rate of about 5.5%.

Diving into the world of real estate is exciting. But there is a lot of information to explore. Whether you want to learn about real estate investment, housing news, or home buying, chances are you'll find the information you are searching for neatly packaged in podcast form. Apple, Spotify, and Google all have an extensive library of podcasts.
The only downside is there are countless real estate podcasts. Which ones are the absolute best? Luckily for you, we've cherry-picked the best real estate podcasts. Instead of combing through an endless supply of knowledge, start learning with the best.
We'll walk you through the 12 best real estate podcasts available. From there, you'll be able to dive headfirst into the journey of learning about this space.
What Are the Best Real Estate Investment Podcasts?
Real estate investment podcasts can help you build wealth. But you want to ensure you are learning from a host that really knows this stuff. The right podcast for your real estate goals will vary based on your unique strategies and desired outcomes.
We'll explore the top options to help you learn more about real estate. Let's dive into your options.
1. BiggerPockets Real Estate Podcast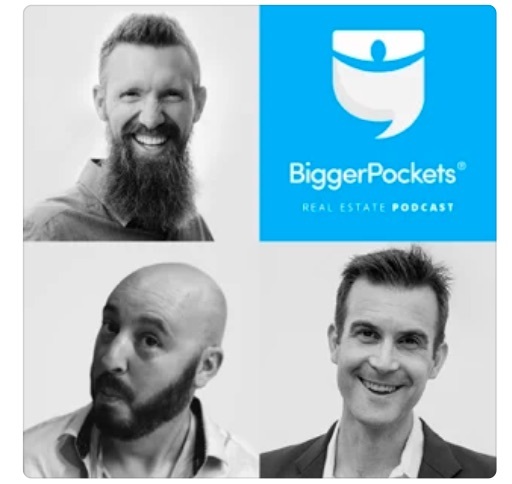 The BiggerPockets Real Estate Podcast discusses topics and strategies that real estate investors will appreciate. The hosts, Brandon Turner and David Greene, cover basic investment advice and detailed niche investment strategies.
I personally love this podcast because the topics are interesting and you'll hear from different guests who achieved real estate success with a wide variety of approaches. With over 500 episodes, you'll likely find more information about whatever real estate investment strategy you are considering. But if you are starting with no set strategy, you'll be able to explore plenty of options with this podcast.
As of December 2021, the podcast has earned 5 out of 5 stars from over 14,000 reviewers on Apple Podcasts. You can listen on Apple, Spotify, and YouTube.
2. One Rental At A Time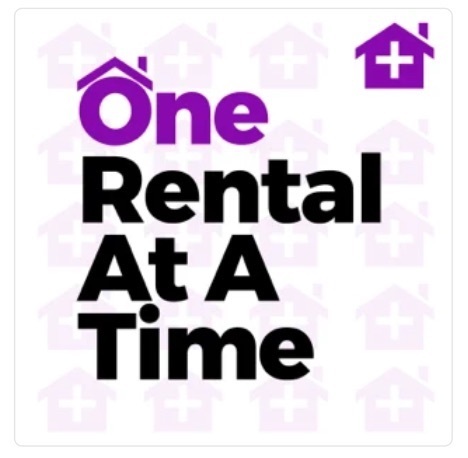 One Rental At a Time is hosted by Micheal Zuber, who is the author of a book by the same name. The premise of the podcast is to outline how Zuber used rental real estate to achieve financial independence. In addition to his own journey, Zuber interviews guests to share their experiences with real estate as a pathway to building wealth.
If you are interested in pursuing financial independence with real estate like I am, then this podcast is a good fit. Currently, the podcast has earned 4.5 out of 5 stars on Apple Podcasts. You can listen on Apple and YouTube.
3. Real Estate Today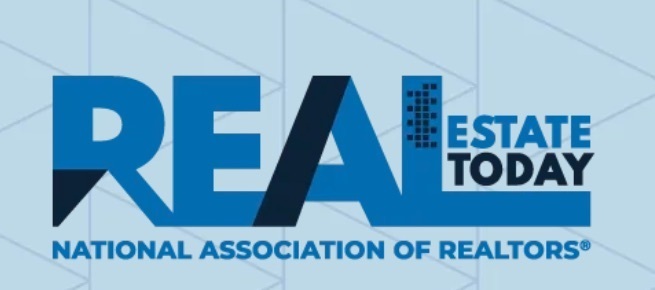 Real Estate Today Radio is hosted by the National Association of Realtors. The focus of this podcast is information to help buyers and sellers achieve real estate goals. If you are hoping to achieve the dream of homeownership, then this podcast provides a slew of relevant information.
With a rating of 4 out of 5 stars on Apple Podcasts, you'll find helpful tips as you navigate the home buying process. The reviews promise a fast-paced show packed with facts from experts, interviews, and field reports. You can listen on Apple and Spotify.
4. The Rental Rookie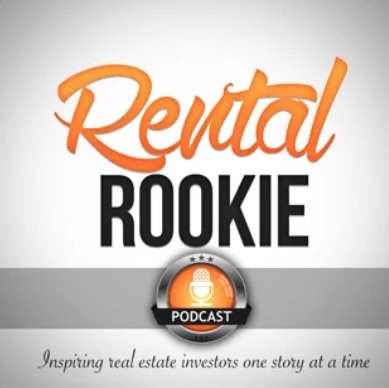 Emily DuPiessis is 'the rental rookie' that walks you through her journey to successfully owning multiple rental properties. Like most investors, she started with little to no knowledge about the real estate market. But in the past several years, she has built a portfolio to be proud of. And now she wants to help you do the same!
The Rental Rookie has earned 4.5 out of 5 stars on Apple Podcasts. Based on the reviews, you'll learn a lot from Emily and her guests. You can listen on Apple.
Want to get started in real estate? Check out our Fundrise Review: Best Real Estate Crowdfunding Site for Beginners.
5. Real Estate News For Investors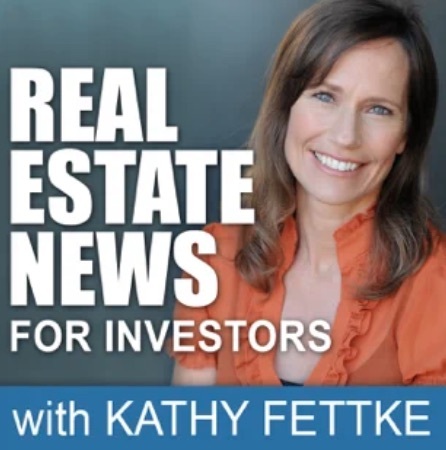 Real Estate News for Investors is hosted by Kathy Fettke to help you stay up to date on relevant market information. I like this podcast because it makes it easy to stay current. The short podcasts are often under 10 minutes in length. But you'll receive bite-sized amounts of information that could affect the real estate market.
The podcast has earned 4.5 out of 5 stars on Apple Podcasts. With quick shows, you can listen to several rather quickly. You can listen on Apple.
6. Rental Income Podcast With Dan Lane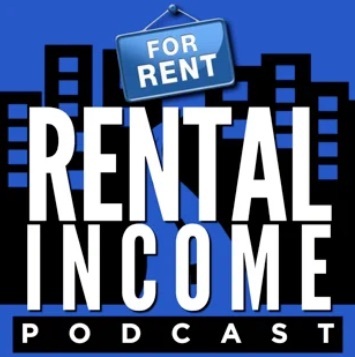 The Rental Income Podcast With Dan Lane focuses on building rental income. You'll hear from successful landlords with a real estate portfolio that provides rental income. Beyond simple income, the podcast gets into the common challenges landlords face and solutions to consider.
Based on the 5-star reviews, even seasoned landlords are learning useful tips from this podcast. Definitely give it a listen if you are wading into the waters of becoming a landlord. You can listen Apple and Spotify.
7. Commercial Investment Real Estate Podcast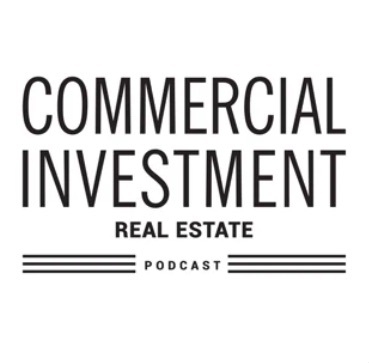 Commercial real estate investment is an entirely different way to build an empire. If you want to invest in commercial real estate, then the Commercial Investment Real Estate Podcast is a great place to start learning.
The podcast is hosted by the Commercial Investment Real Estate's quarterly magazine. With that, you'll be hearing from top professionals in the industry. If you're interested in commercial real estate, also check out CrowdStreet. You can listen on Apple and Spotify.
8. RentPrep for Landlords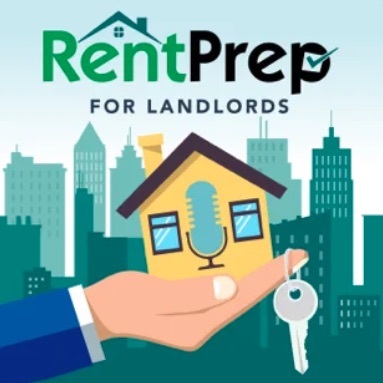 Andrew Schultz hosts RentPrep for Landlords. The podcast's goal is to cover topics that will help landlords manage their properties more efficiently. You'll hear everything from sticky tenant situations to recent news that affects landlords.
Whether you are already a landlord or want to become one, you'll learn some useful tips with RentPrep for Landlords. With a 4.8 out of 5-star rating in Apple Podcasts, you are unlikely to be disappointed. You can listen on Apple, Spotify, and YouTube.
9. The Money Pit Podcast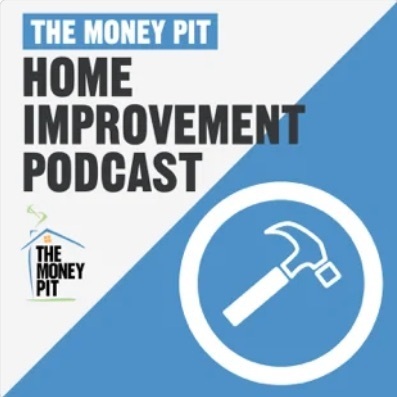 As a property owner, you'll encounter maintenance issues of all shapes and sizes. Tom Kraeutler and Leslie Segrete walk you through helpful ways to maintain your home or rental property with confidence in The Money Pit Podcast.
I like the variety of discussion from The Money Pit. The podcast covers everything from gardening and decor to demolition and bathrooms. If you are a property owner of any kind, you'll find helpful tips in this highly rated podcast. You can listen on Apple, Google, and Spotify.
10. Real Estate Investing For Your Future Podcast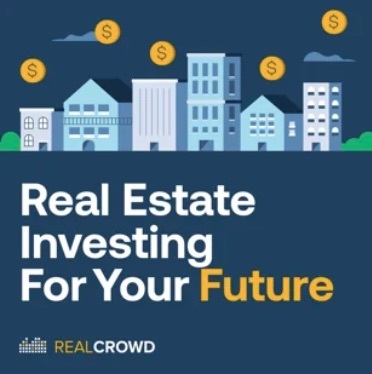 The Real Estate Investing for Your Future podcast is put on by RealCrowd.com. The focus of the podcast is on commercial real estate investing. If you are considering this avenue, there are many helpful pointers embedded in this show.
Many reviewers have found this podcast helpful enough to grant it 4.5 out of 5 stars on Apple Podcasts. You can listen on Apple and Spotify.
11. Wholesaling Inc.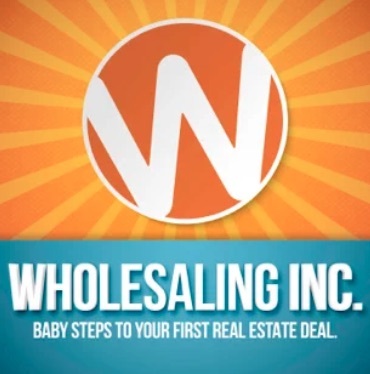 Wholesaling is a unique strategy for those interested in real estate. Typically, this is a high-risk proposition that can come with high rewards. But you'll likely want to learn from the best before diving into this niche. Wholesaling Inc. provides action steps to help you successfully complete profitable wholesale deals.
Over 1,000 people have given Wholesaling Inc a 5-star rating. With that, you can confidently learn the ins and outs of this niche with Wholesaling Inc. You can listen on Google and Apple.
12. The House Hacking Podcast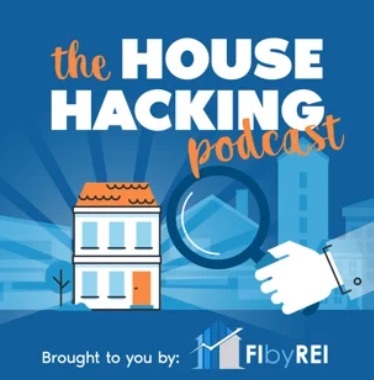 As the name suggests, The House Hacking Podcast focuses on providing information about the popular house hacking strategy. Essentially, house hackers look for a way to reduce or eliminate their housing costs through real estate strategies.
The host, Andrew Kerr, is a very successful house hacker with several deals under his belt. He interviews a wide range of guests that have put this strategy into action. The 5-star rating is sure to deliver very useful information if you are interested in learning more about this option. You can listen on Apple, Spotify, and YouTube.
Summary
As you can see, there are plenty of real estate podcast options to open the floodgates of learning. Check out the podcast that piques your interest to learn more about real estate.
Interested in real estate without the legwork? Check out the Best Real Estate Crowdfunding Sites for 2022.