During his NFL playing days, Warren Sapp made headlines for his relentless pursuit of quarterbacks, his colorful interviews and his on-field antics. But in April 2012, Sapp made news of a different type when he filed for bankruptcy.
According to the filing, Sapp owes more than $6.7 million to creditors, back child support, and alimony. Among the creditors: the IRS, to whom Sapp owes $942,000 in back taxes from 2006 and 2010.
Sapp certainly isn't alone. Whether through poor advice or mistakes by a trusted adviser or even themselves, celebrities often find themselves in trouble with the IRS.
Below is a list of seven more notable cases from recent years. While some people long to live the life of a celebrity, no one should emulate the mistakes these rich and famous folks made en route to their run-in with the IRS.
Nicolas Cage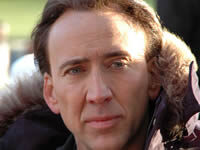 There are apparently no treasures too expensive for Nicolas Cage. Why would there be? He has been one of the highest-paid actors in Hollywood for years, so it is no wonder he is reportedly the owner of three castles, two islands in the Bahamas, two yachts, a Gulfstream jet, 50 cars, and even a $276,000 dinosaur skull he outbid Leonardo DiCaprio to obtain. However, there is one important thing he doesn't have: a clean record of paying his taxes.
In 2010, Cage told celebrity gossip site TMZ, 'Over the course of my career I have paid at least $70 million in taxes. Unfortunately, due to a recent legal situation, another approximate $14 million is owed to the IRS.'
But since then, Cage has taken some big steps in the right direction. TMZ reported in April 2012 that Cage paid his $6,257,005 tax bill from 2007. Now, he just has to take care of 2002, 2003 and 2004. Maybe sell an island or two?

Willie Nelson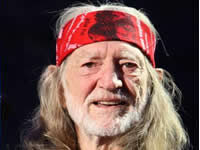 With his ardent marijuana advocacy, Nelson is no stranger to run-ins with the law. But those troubles hit a whole new level when, in 1990, the IRS served up a staggering $16.7 million tax lien on him.
His accounting firm, Price Waterhouse, reportedly hadn't paid his taxes for years, instead placing his money into illegal tax shelters. Without the money to pay the massive debt, Nelson made lemonade out of lemons with the 1991 release of a double album called, 'The IRS Tapes: Who will Buy My Memories?'
Fortunately, Nelson's lawyers were able to negotiate a deal with the IRS to cut the bill in half -- taking it down to $6 million. Between that double album and the liquidation of his assets, Nelson was able to raise enough to pay off the debt, and by 1993, he had settled his tax troubles with the IRS.


The Osbournes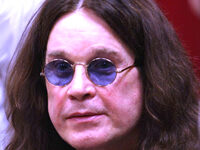 Ozzy Osbourne may have been able to get away with a lot of shenanigans during his crazy years rocking with Black Sabbath and as a solo artist, but he couldn't avoid the watchful eye of the IRS.
In spring 2011, the IRS reportedly claimed that Ozzy and his wife Sharon owed $1.7 million in taxes for the 2008 and 2009 tax years. The IRS then placed a lien on the family's home. After media reports about the discrepancy, the couple quickly settled the bill.


Pete Rose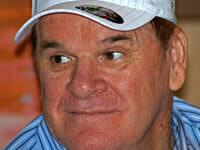 Baseball's all-time hits leader accomplished a lot in his time as a major league player and manager, but he didn't leave the game in good standing. In 1989, he was given a lifetime ban from the sport for gambling on baseball. His suspension, however, was far from his only worry.
A year later, Rose pleaded guilty to two charges of filing false income tax returns. It seems that Rose didn't include income from selling autographs and memorabilia, as well as income from horse race winnings. According to the Associated Press, Rose was sentenced to five months in jail and fined $50,000. He also had to serve three months in a halfway house when his prison sentence ended and perform 1,000 hours of community service.
You'd think Rose would have learned his lesson after that. However, in 2003, Rose was reported to be in the IRS's doghouse again. That time, he failed to pay taxes and had a $154,000 lien put against him. The punishment didn't include jail time, but he did have to liquidate his Los Angeles condo to pay the tab.


Wesley Snipes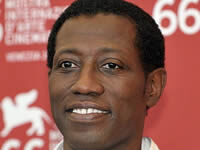 Snipes was one of the most successful movie stars in the 1990s with hit movies like 'Major League,' 'White Men Can't Jump' and the 'Blade' trilogy. However, in his 2008 tax evasion trial, prosecutors reportedly claimed that Snipes didn't file tax returns between 1999 and 2006, which left $38 million in unreported income.
According to the New York Times, Snipes owed the IRS $17 million in back taxes, plus penalties and interest, but his punishment was far beyond just financial. Snipes was sentenced to three years in prison for failure to file federal tax returns and served his time in jail in Pennsylvania.


Martha Stewart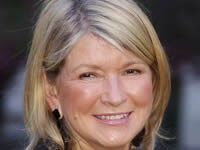 Years before her insider trading conviction landed her in the pokey, Stewart had a disagreement with the state of New York over taxes on her home in East Hampton, N.Y.
According to the New York Daily News, Stewart felt she didn't spend enough time at the residence to warrant the $220,000 in taxes she was required to pay. Unfortunately for her, she was unable to convince the judge of that and she had to pay up.


Chris Tucker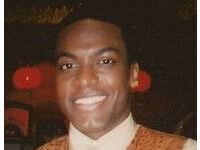 You could always count on Tucker to provide the comic relief starring beside Jackie Chan in the 'Rush Hour' movies. Tucker was paid $20 million for Rush Hour 2 and $25 million for the third movie, but all that money brought its fair share of headaches.
In 2009, the IRS issued a tax lien for $3.5 million on the actor and comedian and by 2010, according to TMZ.com, the site reported that the number had ballooned to $11.5 million for taxes owed in 2001, 2002, 2004, 2005, and 2006. In 2012, the state of Georgia got into the act as well, claiming Tucker owes the state $600,000 in taxes from 2007. That makes Tucker's total tax debt more than $12 million. Anyone ready for 'Rush Hour 4'?


The Investing Answer: Examining these celebrity cases, a few common themes stick out. First, always file your tax return. Even if you don't have enough money to pay your full bill, the harshest penalties are always for failure to file. Second, just because someone is paid to handle your finances or taxes doesn't mean they are doing them correctly. Take personal responsibility for your own tax returns because in the end, you will be the one who is liable if there are problems.
[InvestingAnswers Feature: 8 Unbelievably Strange Tax Deductions]