What is a Notice of Seizure?
A notice of seizure is a bad thing. During this time, the IRS takes physical custody of the taxpayer's assets, which could range from cash accounts to homes, cars and other assets.
How Does a Notice of Seizure Work?
Let's say John Doe falls behind on his taxes and now owes the IRS $25,000 for his income taxes from 2011. After protracted discussions with the government agency, the IRS sends him a notice of seizure, informing him that it has seized his checking account and several investment accounts in order to obtain the $25,000 it is owed.
Below is a notice of seizure template from the IRS.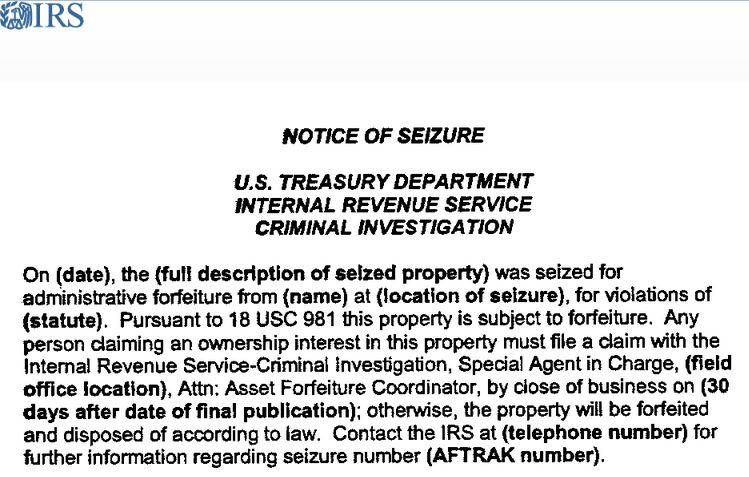 Why Does a Notice of Seizure Matter?
A notice of seizure is a letter from the IRS informing the recipient that it is liquidating the recipient's assets.
Personalized Financial Plans for an Uncertain Market
In today's uncertain market, investors are looking for answers to help them grow and protect their savings. So we partnered with Vanguard Advisers -- one of the most trusted names in finance -- to offer you a financial plan built to withstand a variety of market and economic conditions. A Vanguard advisor will craft your customized plan and then manage your savings, giving you more confidence to help you meet your goals. Click here to get started.