What is a Flat Yield Curve?
Flat yield curve refers to a yield curve that reflects little or no disparity between short-term and long-term interest rates.
How Does a Flat Yield Curve Work?
A flat yield curve is essentially a horizontal line representing similar yields for short-term and long-term debt securities in the same credit category, as shown below: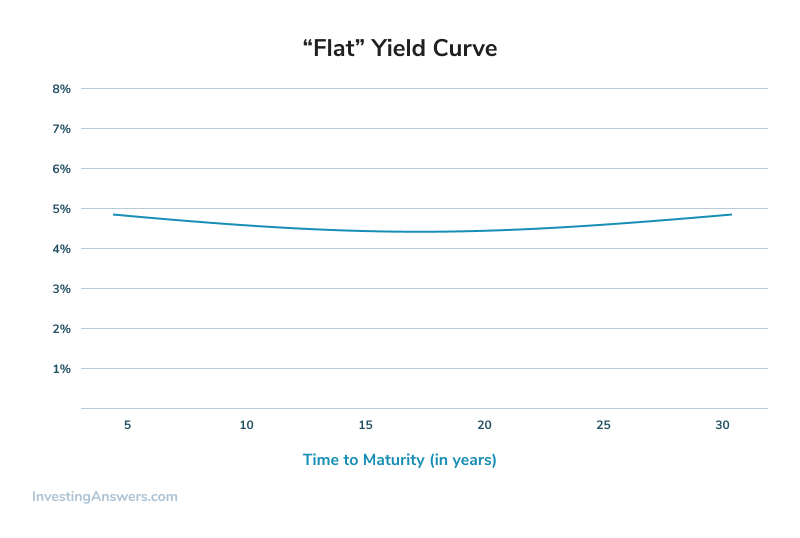 Under these circumstances, for instance, a bond with a 30-year term would have virtually the same yield as a similarly-rated bond with only a five-year term.
Why Does a Flat Yield Curve Matter?
A flat yield curve indicates that there is no immediate benefit to investing in long-term securities over short-term securities since the yield on either is essentially the same.
If You Have at Least $3,000 to Invest, then Follow These 3 Steps
Create a retirement savings goal
Design an investment plan to reach it.
Get a professional money manager to continually monitor and rebalance your portfolio
Sound complicated? Don't stress. Vanguard's new robo advisor service can help you put all of this (and more!) on autopilot, all for an annual gross advisory fee of just 0.20%.
Click here to learn more about Vanguard's new Digital Advisor service.