It's all fun and games until somebody takes a mistress. Or five.
Celebrity gossip is all the more juicy when it involves divorce court, not to mention millions of dollars.
In the past few years, we've seen our share of high-profile, messy divorces between athletes and their spouses -- some due to accusations of infidelity.
Many of these athletes did sign prenuptial agreements, but they still lost a fortune after walking down the aisle. Here are our top five:
1. Tiger Woods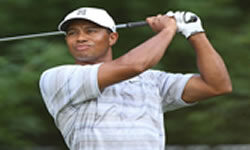 Tiger's six-year marriage with Elin Nordegren ended with an abrupt crash in 2010. The unraveling started with a mysterious car wreck at the Woods home on Thanksgiving 2009 and followed with a string of at least a dozen women alleging affairs with Tiger. The debacle cost him a number of endorsements.
One might say that Woods got off easy only paying a reported $100 million settlement considering his net worth is estimated to be between $500 and $600 million. Woods even tried to give Nordegren $55 million more if she agreed to stay with him for two years to try and work things out.

2. Alex Rodriguez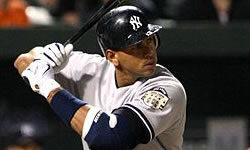 He's a polarizing figure, but the numbers speak for themselves. Rodriguez is one of the most prolific sluggers in the history of the baseball, with a salary to match. (His contract with the Yankees will pay him an MLB-record $275 million over the course of 10 years).
He married Cynthia Scurtis in 2003 but things hit the rocks after he was photographed in Toronto with an exotic dancer. Around a year later, after the birth of their second daughter, rumors of marital strife and a reported hook up with Madonna pushed Scurtis over the edge.
Like in Tiger's case, once the divorce was filed, women came out of the woodwork claiming affairs with A-Rod.
The couple did sign a prenup, according to Forbes. Scurtis reportedly asked for half of all assets gained during the couples' marriage, along with the couple's $12 million waterfront estate in Florida and enough money to maintain her standard of living.
Considering Rodriguez made $32 million last year, I'm guessing that standard of living is pretty high.

3. Michael Jordan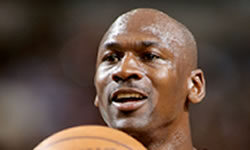 Long before his unsuccessful attempt at a baseball career and being a prominent face in Hanes commercials, 'his Airness' married Juanita Vanoy in 1989. Juanita stayed home with three kids as he went out and redefined basketball greatness, winning six championships and five MVP awards.
Jordan made an estimated $350 million on the court earned untold more millions through endorsements and business ventures including his own Jordan brand of athletic clothing and shoes, Jordan Motorsports and majority ownership of the Charlotte Bobcats.
Jordan actually signed a prenup a year after the wedding. The couple originally filed for divorced in 2002 but reconciled before finally divorcing in 2006 where Jordan paid Vanoy an estimated $168 million. He was also asked to hand over the keys to their Chicago-area estate.
At the time, it was the largest celebrity divorce settlement on record.

4. Greg Norman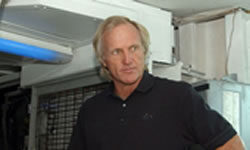 With 20 wins and two majors, Greg Norman had a stellar golf career, and his success off the green was equally impressive. Norman has a popular golf clothing line, Golf Course Design Company, real estate development, a turf grass company and even a winery.
So, when his marriage to Laura Andrassy ended after 25 years, even with a prenup, it cost Norman a fortune. 'The Shark' was reportedly worth $500 million and reports say that Norman paid Andrassy around $103 million.
One reason behind the divorce was Norman getting a little too close with a family friend, ex-tennis great Chris Evert. A little more than a year after the divorce finalized, Norman and Evert wed.
That marriage lasted 15 months.

5. Lance Armstrong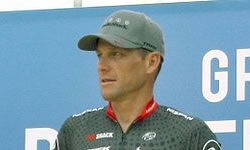 Kristin Richard met Lance Armstrong in the midst of his battle with testicular cancer.
A year later, they married and had three children in their five years of marriage.
Also during that time, Lance went from a great cyclist to an elite cyclist with four Tour de France titles.
That success brought him great wealth and notoriety, so when the couple divorced in 2003, biographer Daniel Coyle reported that it cost Armstrong $14 million.

The Investing Answer: No one wants to talk about the possibility of divorce even before his or her marriage starts; some people think even talking about the concept of a prenuptial agreement is a guaranteed sign that a marriage will fail. If you have significant assets or a highly marketable skill like these elite athletes, you'd have to be a fool not to sign a prenup before you get married. Learn the most important things about prenups in this InvestingAnswers feature, '4 Things Everyone Should Know Before Signing a Prenuptial Agreement.'
Still, when it comes to the rich and famous, a prenup is no guarantee the divorce won't cost millions. You can always opt for a postnuptial agreement -- learn how by reading '4 Ways a Post-Nup Can Save Your Marriage.'