Have you ever watched a baseball game and wondered how those lucky people in the owner's box got there?
Well, there are plenty of answers, and some of them might surprise you.
There is no one proven route to owning a Major League Baseball team.
Sure, it can be easy if the team is passed down to you a la Hank and Hal Steinbrenner, but the wealthiest owners have forged far more interesting paths, beginning with pizza, real estate, trading futures and even billboard advertising.
If you're assuming they are all millionaires, think again. The richest owners in baseball are all billionaires, and and here are five of them:
1. Arte Moreno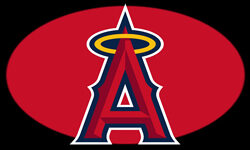 Team: Los Angeles Angels of Anaheim
Net Worth: $1 billion
The Vietnam War veteran served two years in the United States Army. When he returned home, he got a job with Outdoor Systems, a billboard advertising company. He eventually took over the company. Business boomed and the company was sold to Infinity Broadcast Corp. for $8.3 billion.
In May 2003, Moreno bought the Angels from the Walt Disney Company for $184 million, making him the first Hispanic owner of a major American professional sports team. Today, Forbes estimates the team is worth three times as much as Moreno bought it for. However, it was billboards that helped Moreno acquire the capital to buy the team.
That same golden touch he had at Outdoor Systems has been at work with the Angels. This winter, Moreno put his money to work for the team, signing coveted slugger Albert Pujols to a 10-year, $254 million deal.
2. John Henry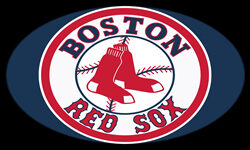 Team: Boston Red Sox
Net Worth: $1.1 billion
John Henry made his fortune hedging bets as a futures and foreign exchange trading advisor.
In 2001, he might have made his best bet yet when he bought the Boston Red Sox along with Fenway Park for $660 million. So far, the bet has paid off. Since purchasing the club, the Red Sox shook off the Curse of the Bambino, winning the World Series in 2004 and 2007. With that success, the value of the team has ballooned to $912 million.
Henry is also the owner of Liverpool Football Club, one of the most prominent teams in the English Premier League, which he bought in 2010 for $476 million.
3 John Fisher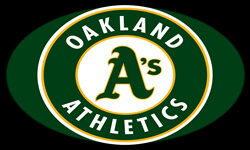 Team: Oakland Athletics
Net Worth: $1.5 billion
Fisher, along with his two brothers, inherited ownership of The Gap, which his parents founded in 1969. Since that time, the company has expanded to more than 3,200 stores across the globe. Fisher managed the family's investments and got his start in baseball ownership as a partial owner of the San Francisco Giants. In 2005, he sold his stake in the Giants to buy the Athletics with a group of other investors for $180 million. Oakland made it to the playoffs in 2006, but that was the last time they had a winning record.
Though he is one of the richest men to own a baseball team, he is only a minority owner of the Athletics. Lewis Wolff, a real estate investor, is the primary owner.
4. Mike Ilitch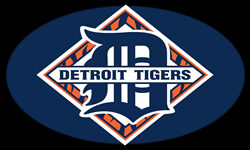 Team: Detroit Tigers
Net Worth: $2 billion
When a knee injury derailed Ilitch's hopes at a major league baseball career, he ditched slinging the baseball for slinging pizzas. What started as a small pizza business flourished into Little Caesars Pizza, the chain that has thousands of franchises around the country.
However, he never lost his love of sports.
Ilitch bought the Detroit Red Wings in 1982 and turned the franchise from the perennial loser it had become into a constant contender.
Ten years later in 1992, he bought the Detroit Tigers for $82 million hoping for the same type of success.
Unfortunately, winning with the Tigers took much longer, but since 2006, the Tigers have steadily competed for the pennant and the value of the team has grown to an estimated $375 million. This offseason, Ilitch inked coveted free agent Prince Fielder to a 9-year, $214 million contract.
5. Ted Lerner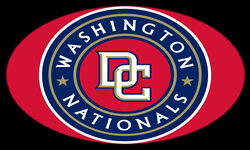 Team: Washington Nationals
Net Worth: $3.3 billion
The real estate magnate got his first break in 1952 when his wife loaned him $300 to start Lerner Enterprises. Today, he is the largest landowner in the Washington D.C. area and owns a vast portfolio of high profile real estate including Chelsea Piers in New York City, the upscale shopping galleria Tysons II in suburban D.C. and thousands of apartments. With a net worth of $3.3 billion, he's the richest Major League owner by a long shot.
He purchased the Washington Nationals in 2006 for $450 million, but current estimates say the value has dropped a little to $417 million. Still, it is safe to say that Lerner will remain financially sound.
The Investing Answer: Each of these owners had one essential thing in common: a passion for baseball. But they also became independently wealthy from business outside of baseball, and got involved when they could afford to buy into the league. And they all bring something different to the table.
As the wealthiest MLB owners show, there are endless ways to achieve a childhood dream of making it to the big leagues, especially when the final destination is the owner's box. If you strive to be a top business owner in your industry, whether in sports or elsewhere, keep these success stories in mind as you grow your career.
[Editor's Note: There are other MLB owners whose families have a net worth of $1 billion or more, but for this article, we chose to focus on individual owners. Net worth amounts from Forbes.com.]