What is X?
X is an extension to a ticker symbol. It denotes that the security is a mutual fund.
 
How Does X Work?
For example, Vanguard offers a variety of mutual funds. The tickers end in X.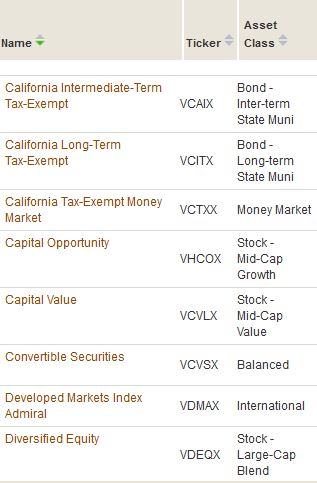 Why Does X Matter?
Many companies have several different types of securities listed. Extensions help investors understand which securities are which.
If You Have at Least $3,000 to Invest, then Follow These 3 Steps
Create a retirement savings goal
Design an investment plan to reach it.
Get a professional money manager to continually monitor and rebalance your portfolio
Sound complicated? Don't stress. Vanguard's new robo advisor service can help you put all of this (and more!) on autopilot, all for an annual gross advisory fee of just 0.20%.
Click here to learn more about Vanguard's new Digital Advisor service.