What is the Continuous Auction Method?
Also called the Zaraba method, the continuous auction method is a method of trading securities.
 
How Does the Continuous Auction Method Work?
In the continuous auction method, which many Japanese exchanges use, the exchange fills orders by matching them with other orders according to the order price and age. Here is an example of how the method works: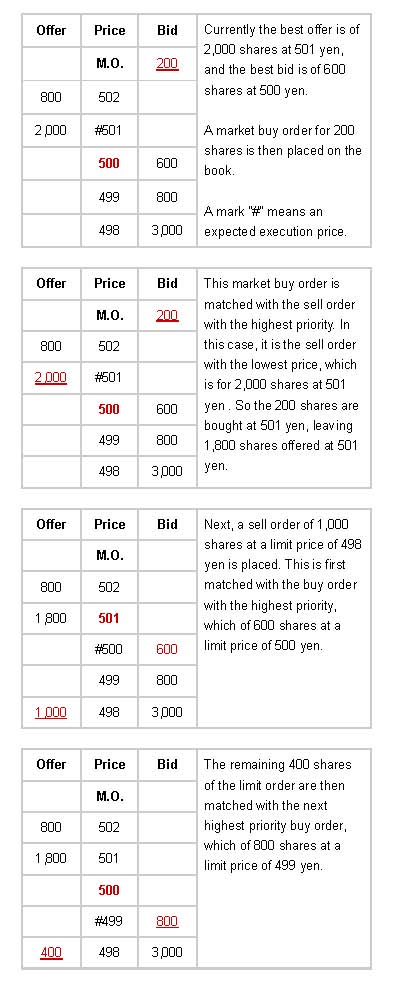 Why Does the Continuous Auction Method Matter?
The continuous auction method helps exchanges ensure that trading is uninterrupted throughout the trading day, primarily on the Tokyo Stock Exchange.
Personalized Financial Plans for an Uncertain Market
In today's uncertain market, investors are looking for answers to help them grow and protect their savings. So we partnered with Vanguard Advisers -- one of the most trusted names in finance -- to offer you a financial plan built to withstand a variety of market and economic conditions. A Vanguard advisor will craft your customized plan and then manage your savings, giving you more confidence to help you meet your goals. Click here to get started.