Time and again, talented, enterprising and hardworking Americans have shown that great successes can come from humble beginnings. The belief that everyone has the opportunity to make it big if they work hard enough, regardless of their background or connections, is a shared American value dating back to our country's beginnings.
Here are five of those 'rags to riches' stories that keep the American dream alive.
Sheldon Adelson -- $33.5 Billion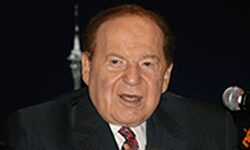 Sheldon Adelson, owner of The Venetian hotel in Las Vegas, was the son of Ukrainian immigrants and grew up in the poor Dorchester neighborhood in Boston.
An entrepreneur from an early age, he started out selling newspapers on the street at the age of 12. He attended City College in New York and majored in corporate finance and real estate, but later dropped out to join the U.S. Army and worked as a court reporter on Wall Street.
Willing to take on any entrepreneurial challenge, Adelson tried mortgage brokering and even sold toiletry kits to motels for a short time. He ended up achieving millionaire status when he worked as a financial consultant, showing companies how to sell shares of ownership on Wall Street.
A man who started more than 50 companies throughout his career, Sheldon is best known as the CEO of Las Vegas Sands (NYSE: LVS), which operates casinos throughout the world.

Jay-Z -- $1.4 Billion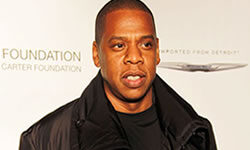 Hailing from the Marcy Housing Projects in Brooklyn, Shawn Carter (popularly known as Jay-Z) went from dealing crack to becoming a world-famous rapper and entrepreneur. As a young boy, he started rapping on the streets of New York, under the name 'Jazzy.'
Today, he is considered one of the greatest rappers of all time, holding 11 platinum albums and 13 Grammy awards. He has sold an astonishing 50 million albums worldwide.
His success in music propelled him into other ventures including his own clothing line, Rocawear; a record label, Roc-A-Fella records; a management, publishing and entertainment company, Roc Nation and even NBA ownership with a share of the New Jersey Nets.
Photo Courtesy of Commons.Wikimedia.org
John Paul DeJoria -- $2.8 Billion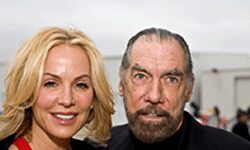 The entrepreneurial spirit was present at a young age for John Paul DeJoria, cofounder of John Paul Mitchell Systems. He started selling Christmas cards and newspapers to support his family at age nine. Despite his contributions, his family was unable to make ends meet and he was sent to live with foster parents.
DeJoria spent much of his youth in a street gang in East Los Angeles, but the trajectory of his life changed when a high school math teacher told him he would never amount to anything.
The belittling comments motivated him to succeed.
After a stint in the U.S. Navy, DeJoria did everything he could to make ends meet, from selling encyclopedias and photocopying machines to pumping gasoline and working as a janitor.
He became homeless, but he remained vigilant, even collecting bottles to stay afloat.
Eventually he broke into the hair care industry as a consultant and in 1980, he secured a $700 loan to start John Paul Mitchell Systems.
The company was a smashing success and today the company has annual revenues exceeding $900 million.
Oprah Winfrey -- $2.6 Billion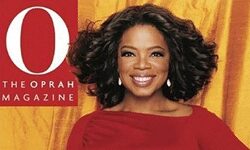 The daughter of an unwed teenage mother from rural Mississippi, Oprah Winfrey conquered poverty, sexual abuse and her own teenage pregnancy to become a media mogul.
While still in high school, Winfrey landed a job at a local television station. She won a scholarship to Tennessee State University and would go on to work as a television news anchor in Baltimore and Nashville before landing her first talk show in Chicago. Within a few months, Winfrey had transformed AM Chicago from one of the city's lowest rated shows to the highest.
Winfrey's popularity only increased through syndication, making her show a welcome addition in millions of American households. Her sustained high ratings and ability to launch other people and products into guaranteed success stories by merely mentioning their name led some to call her the most influential woman in the world. Her empire goes beyond television and includes publishing, producing, and just recently, creating a new television network, OWN.
[InvestingAnswers Feature: 10 of the Most Powerful Women in Finance]
Howard Schultz -- $4.8 Billion
Known as the founder of Starbucks Corporation (NYSE: SBUX), Howard Schultz grew up in Brooklyn, New York in the Canarsie Bayview Housing Projects. The son of a truck driver, Schultz found his identity in sports, where he excelled, and earned a scholarship to Northern Michigan University.
After graduation, he found his footing as the director of marketing at a fledgling Seattle coffee bean roaster/retailer called Starbucks. When Schultz suggested that the owners should open up full cafes that would serve coffee, espresso and tea, they balked at the idea, prompting Schultz to open his own coffee shop, Il Giornale.
Two years later he found the opportunity to purchase Starbucks from the original owners, and turned the franchise into the coffee shop we know today.
Photo Courtesy of Starbucks
The Investing Answer: Though it may seem difficult to imagine that people can thrive these days, especially in today's sluggish economy, history has shown us that the strong-willed and diligent will find ways to succeed despite the tough obstacles thrown in their way. These talented individuals and entrepreneurs didn't wait for someone to hand them the American Dream -- they went out and created it for themselves.